Best Linkedin headlines: How to improve your LinkedIn profile before job search
At the time of writing, LinkedIn posted about 30 million jobs from 20 million companies worldwide. Not surprisingly, 90% of recruiters use LinkedIn as one of the primary search resources for candidates.
A well-designed LinkedIn profile will help attract recruiters to your candidacy. Together with the Relocateme team of job search experts abroad, we have prepared a short guide on optimizing your LinkedIn profile before looking for a job.
Step 1. Title and profile description
Apart from the avatar, the title and description of the profile is the first thing a recruiter will see.
How to create the best LinkedIn headlines? It's simple, start with a headline. I advise you to use this formula:
Position + Company | Your basic skills (keywords) | Zing (something that highlights you from other candidates)
✓ Developer at Amazon | NodeJS, React, Ruby, Rails, AWS | Agile Evangelist, speaker
✗ Junior Developer at Amazon
It is worth noting: If you are a Junior specialist who wants to get a Middle level position, it is better to avoid the words "Junior", "beginner", and similar ones.
Take a description. It should not be too short (try to write at least 40 words), but do not overdo it with the length. Avoid the phrases "team player", "familiar with … (technology)", "sociable, stress-resistant", etc. – they do not carry any semantic meaning. Instead, fill out the description with the appropriate keywords. If you are looking for work abroad, do not forget to mention this. Check out some examples of good profile descriptions here on the https://lpws.pro/ thematic site.
The opposite strategy. Recruiters always rely on keywords and Boolean search when searching for candidates. For example, here is one search query option for finding a Python developer: (programmer OR developer) AND python AND (mysql OR postgresql) AND (django OR flask) AND (chef OR puppet OR sentry).
If you want to receive offers only from the most motivated recruiters, remove the main keywords from the title and description of your profile. For example, if you are a Java developer, do not write the word "Java" – restrict yourself to relevant technologies ("Spring, Hibernate").
Additional resources. If you have a profile on GitHub / Behance / Dribble and are proud of it, add a link to it next to your contact information.
Tip: If you are looking for a job abroad, you should not mention on LinkedIn that you will need help with a visa or moving. This does not increase your chances of a successful job placement.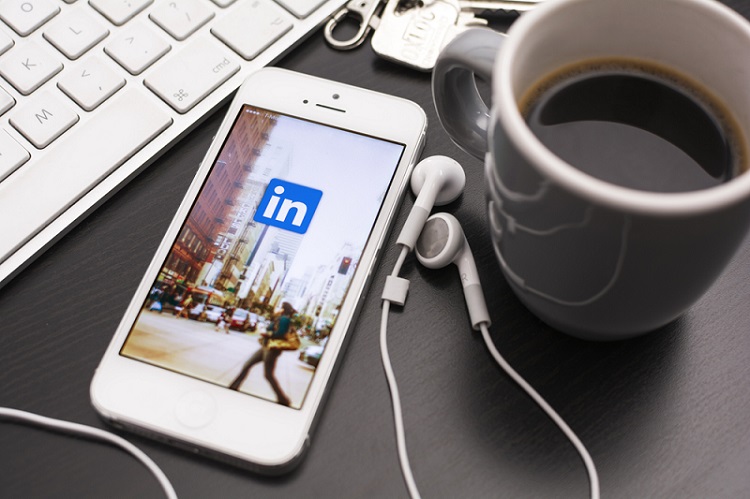 Step 2. We fill in the remaining sections of the profile
In general, all sections of your profile should be filled out and contain relevant keywords. This is especially true for the sections "Experience", "Education", and "Skills and their confirmation."
Experience. Simply listing companies and job titles is not enough. For each position, describe your accomplishments, not the responsibilities you had. I advise you to do this in a bulleted list format. Use verbs in the active voice ("reduced", "developed", "improved", etc.). If possible, confirm your words with the appropriate numbers.
For example:
Designed, developed, and launched in the Google Play Store XYZ, the React Native Android app for book sharing.
Received 5,000 downloads and 300 positive reviews in the first month after launch.
Courses and certificates. If you have completed relevant courses, mention them, especially if you are just taking the first steps in the IT field. This is a great way to show employers that you are capable of learning and self-developing your skills.
Step 3. Final hatch
Let recruiters know that you are open to offers. Open the "Professional interests" section in your profile, and select the appropriate status. ("Actively submitting applications" is the best option).
Turn on the visibility of your profile. Go to the "Profile" tab – "Settings and privacy" – "Editing a public profile", and enable "Show" for all profile components.
Profile address. Personalize your profile URL – if possible, use a combination of your first and last name.
✓ www.linkedin.com/in/john-smith
✗ www.linkedin.com/in/john-smith-468rff715f48
Tip: If you are looking for work with relocate, try also changing your location to the place you would like to move to. This will draw the attention of local recruiters to you. Moreover, you can combine job search with tourism. If you are relaxing in the place you would like to move to, do not miss the opportunity to go for a couple of interviews. Done! Now your profile is as effective as possible.